Die ESP32(-S2)-Familie ist eine hochintegrierte, stromsparende, 2,4 GHz Wi-Fi-System-on-Chip (SoC)-Lösung. Mit ihrem hochmodernen & stromsparenden Chip Setup und Wireless HF-Endstufe ist dieser SoC eine ideale Wahl für eine Vielzahl von Anwendungen und Szenarien im Zusammenhang mit dem Internet der Dinge (IoT), tragbarer Elektronik und Smart Home Anwendungen.
Die ESP32(-S2)-Familie umfasst ein Wi-Fi-Subsystem und  ist vollständig konform mit dem IEEE 802.11b/g/n-Protokoll und bietet daher eine vollständiges Wi-Fi Lösung.
Das Herzstück dieses Chips ist eine Xtensa® 32-Bit-LX7-CPU. der mit bis zu 240 MHz arbeitet. Die ESP32-S2-Familie ist für ultra-niedrigen Stromverbrauch ausgelegt und erlaubt Anwendungen mit seinen zahlreichen Power Save Modi.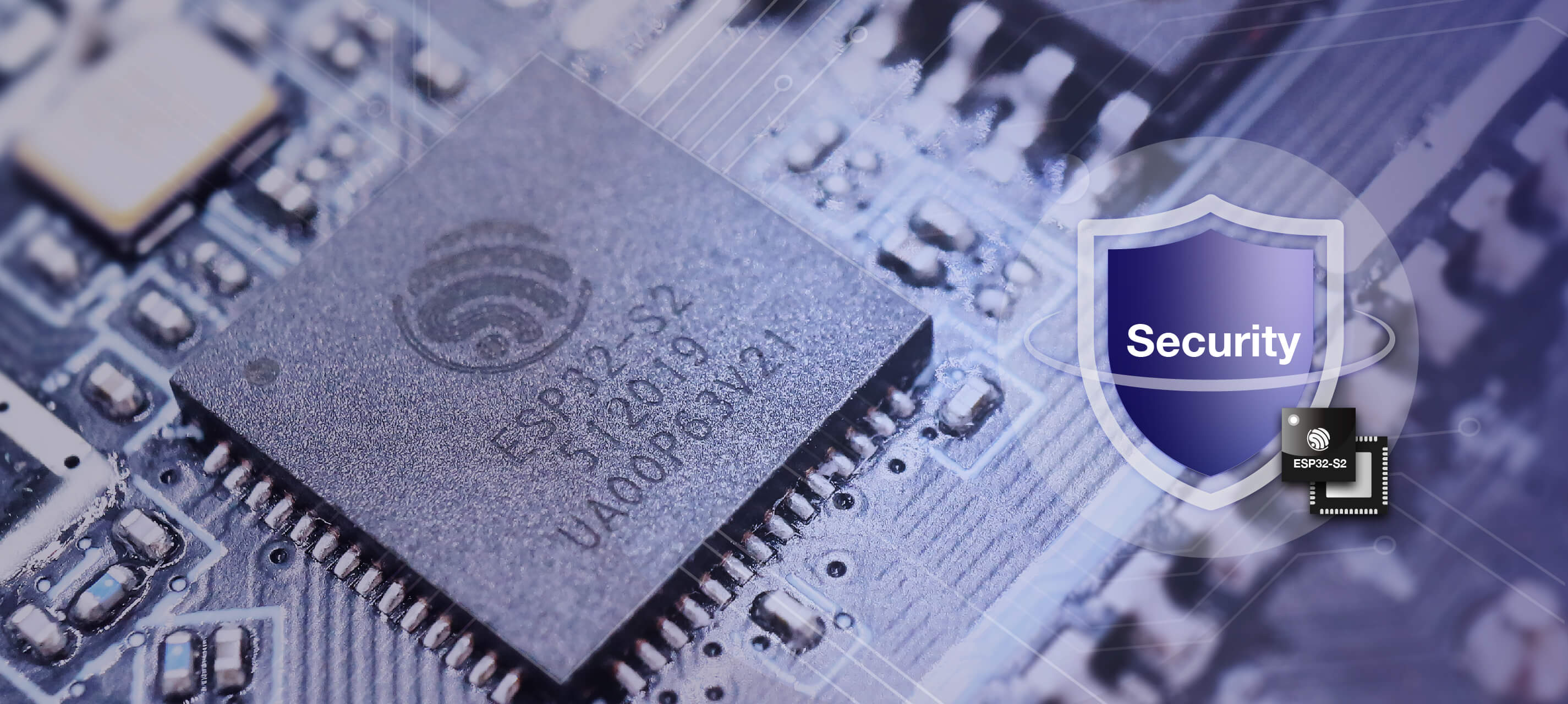 Für einen schnelles Sensor Prototyping existieren mehrere "Ready2Code" Module.
Sehr beliebt und in vielen Kleinserien Produkten dauerhaft im Einsatz sind die WROOM Module von Espressif.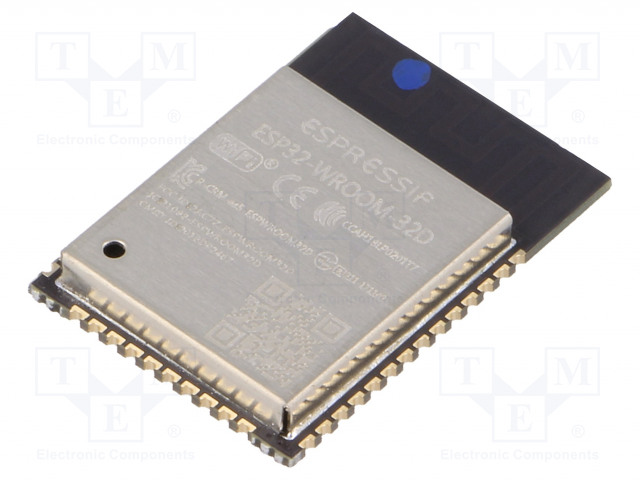 Bezeichnung: ESP32-WROOM-32D (16MB)
Alle weiteren Infos direkt auf den Module Seiten von Espressif 
Kosten exemplarisch: bei Mouser weniger als 3,- €
ESP32 Funktionalität in der Übersicht (aus esp32.net)
Processors:

Main processor: Tensilica Xtensa 32-bit LX6 microprocessor

Cores: 2 or 1 (depending on variation)

All chips in the ESP32 series are dual-core except for ESP32-S0WD, which is single-core.

Clock frequency: up to 240 MHz
Performance: up to 600 DMIPS

Ultra low power co-processor: allows you to do ADC conversions, computation, and level thresholds while in deep sleep.

Wireless connectivity:

Wi-Fi: 802.11 b/g/n/e/i (802.11n @ 2.4 GHz up to 150 Mbit/s)
Bluetooth: v4.2 BR/EDR and Bluetooth Low Energy (BLE)

Memory:

Internal memory:

ROM: 448 KiB

For booting and core functions.

SRAM: 520 KiB

For data and instruction.

RTC fast SRAM: 8 KiB

For data storage and main CPU during RTC Boot from the deep-sleep mode.

RTC slow SRAM: 8 KiB

For co-processor accessing during deep-sleep mode.

eFuse: 1 Kibit

Of which 256 bits are used for the system (MAC address and chip configuration) and the remaining 768 bits are reserved for customer applications, including Flash-Encryption and Chip-ID.

Embedded flash:

Flash connected internally via IO16, IO17, SD_CMD, SD_CLK, SD_DATA_0 and SD_DATA_1 on ESP32-D2WD and ESP32-PICO-D4.

0 MiB (ESP32-D0WDQ6, ESP32-D0WD, and ESP32-S0WD chips)
2 MiB (ESP32-D2WD chip)
4 MiB (ESP32-PICO-D4 SiP module)

External flash & SRAM: ESP32 supports up to four 16 MiB external QSPI flashes and SRAMs with hardware encryption based on AES to protect developers' programs and data. ESP32 can access the external QSPI flash and SRAM through high-speed caches.

Up to 16 MiB of external flash are memory-mapped onto the CPU code space, supporting 8-bit, 16-bit and 32-bit access. Code execution is supported.
Up to 8 MiB of external flash/SRAM memory are mapped onto the CPU data space, supporting 8-bit, 16-bit and 32-bit access. Data-read is supported on the flash and SRAM. Data-write is supported on the SRAM.

ESP32 chips with embedded flash do not support the address mapping between external flash and peripherals.

Peripheral input/output: Rich peripheral interface with DMA that includes capacitive touch, ADCs (analog-to-digital converter), DACs (digital-to-analog converter), I²C (Inter-Integrated Circuit), UART (universal asynchronous receiver/transmitter), CAN 2.0 (Controller Area Network), SPI (Serial Peripheral Interface), I²S (Integrated Inter-IC Sound), RMII (Reduced Media-Independent Interface), PWM (pulse width modulation), and more.
Security:

IEEE 802.11 standard security features all supported, including WFA, WPA/WPA2 and WAPI
Secure boot
Flash encryption
1024-bit OTP, up to 768-bit for customers
Cryptographic hardware acceleration: AES, SHA-2, RSA, elliptic curve cryptography (ECC), random number generator (RNG)
Das Vorgänger SoC des ESP32 war der in der Maker Szene sehr bekannte ESP8266. Die Einführung des ESP32 kann nur als konsequente Weiterentwicklung des Vorgängers gesehen werden. Wichtige Funktionsblöcke wie Crypt Engine, Ethernet Mac Layer und vieles mehr erlaube noch schnelleres Prototyping und damit schnellerer Markt- / Kundenzugang.